Home
Do You Want to Grow Your Business the Easy Way?
You know how most small business owners start their business for a great lifestyle but end up working longer hours for less money than a job?  It isn't meant to be that way but for the majority of business owners, this is the reality.
We give these time poor and often stressed out business owners an easy way to set up and implement systems that allow more freedom and a business that can evolve and grow as every area is covered.
Our systems are for small business owners who want more time to work on their business and time away from the business with their loved ones but have problems with this due to lack of organisation, systems and plans for expansion or exiting the business.
Introducing Essential System Solutions
We provide are easy to implement procedure documents and we work with business owners to get the job done. These procedure documents to lead to a streamlined business, make it easier to train staff, reduce anxiety and create more freedom for the business owner, as well as a better environment for employees.
Unlike traditional consultants that miss the little things and offer more of the what and why  – we cover the little things, because the little things become big things! We also provide the how and assist implementation because we know business owners are time poor.
Our systems will get all that valuable information out of you and your staff members heads, free up time and provide more customer satisfaction, money and a stress free workplace.
No Obligation 30 Minute System Analysis Session
If you are sick and tired of your business running you instead of you running your business, connect with me today to arrange a no obligation 30 minute Systems Analysis Session to identify your quick path to getting back to controlling your business.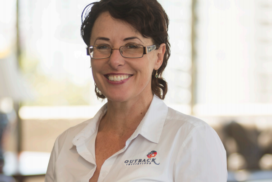 I now feel more in control, happier, less stressed and have time for things I love to do.
"Since doing Linda's 'Productivity To Profit' program, my life has transformed.  I went from working 75 hours a week to 55  hours a week.
I learnt invaluable strategies and took action in a supported and accountable environment to save time, increase productivity and now value and look after myself more and enjoy a greater lifestyle."
Sheryll Fisher
Managing Director - Outback Initiatives - Building Leaders, Transforming Lives!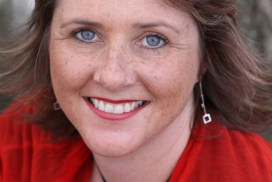 Linda helped me uncover what was important and create more freedom.
"Linda has an amazing gift for helping others see what is important and to realise what isn't. After just two weeks of her time management coaching, I was experiencing so much reward and renewed purpose. Her strategies helped me separate and get more enjoyment out of both my personal and business time, gave me more clarity, focus and less worry. Thanks Linda."
Danielle Storey 
Founder of The Cartridge Family and Million Dollar Relationships